Maintainer's 2017 Models Make the Best Even Better
December 15, 2016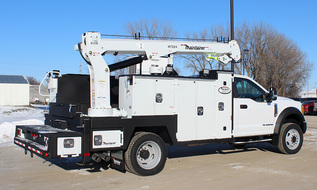 The 2017 model year truck bodies began rolling off the production floor this week at Maintainer Corporation of Iowa, Inc. Customers of the new "II" models will find several upgraded features.
"We are excited about the many innovations that Maintainer will be introducing in the new year," said Tom Wibben, Maintainer's Sales & Service Manager. "Many of the changes on our units may be subtle, but they are being implemented to increase operator efficiency and safety. We also believe that Maintainer truck bodies will add to our customers' bottom line due the overall value of the product."
The first "II" body produced was part of Maintainer's Signature Series. These bodies incorporate Maintainer's most popular features into a standardized line. The model year changes will be incorporated into both standard and custom bodies.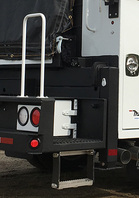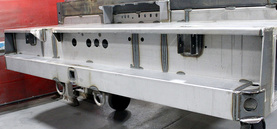 "We feel that changes to the bumper and side step, for example," explained Wibben, "will have positive impact for our customers."
All workbench and step bumpers have been redesigned to save significant weight. Also, the bumper shells and steps are now being made with stainless steel, which provides added corrosion resistance.

Many customers are choosing side step access to their bumper, and Maintainer has redesigned the handle to assist the operator's climb. Strip lighting has also been added for better step visibility in dark conditions.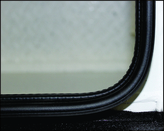 Maintainer has always been known for great protection of tools and equipment, but they have taken even more steps to improve on their design. The weather stripping used to seal inside the cabinet doors has been upgraded to a double bulb seal material. This weather stripping has molded-over

wire reinforcement and provides a better seal and overall look around the corners. It retains air vent holes to aid in compression and release. This material also has better compression and memory retention in cold weather.
"Our vendors have made improvements as well," said Wibben. "All of the Vanair hydraulic air compressors and APU products, for example, will now include the cold weather package."
For bod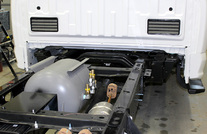 ies mounted on the new Ford 2017 F550 chassis, Mainta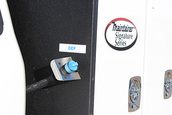 iner has moved the DEF fill out of the body side rail. It will now be located on the front of the body on the driver side. Standard 10 and 17-gallon air tanks will now be mounted in the body/chassis mid-frame instead of the front center deck of the bed. This will allow for more cargo area.
Other improvements and options previously released, like expanded protective spray coverage, crane communications, hard and soft slide top center deck covers, back-up cameras, Advanced Crane Control, DuaLock Drawers, and Pressurized Storage System, to name a few, are still available on the new model truck bodies.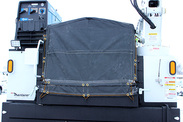 "We have other new product releases coming, as well as the Lube Truck of Tomorrow concept we've already previewed. We can't wait to show off these new advancements at our shows next spring," said Wibben.
Maintainer will be showing all the new products at CONEXPO-CON/AGG and the NTEA Work Truck Show next March. Stay tuned to www.maintainer.com for more New Product releases and other detailed specifications.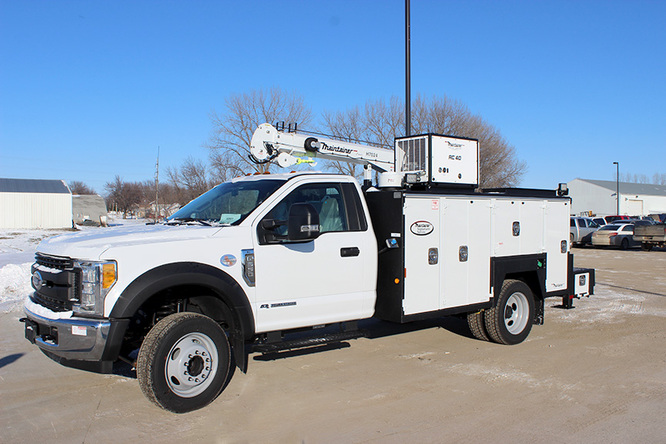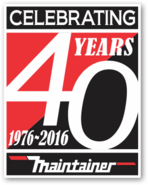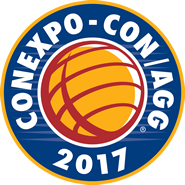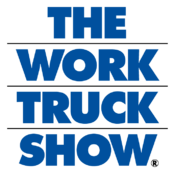 VISIT US at Booth G3882                                                                    VISIT US AT Booth 3519
Mar. 7-11 - Las Vegas                                                                        Mar. 15-17 - Indianapolis