Maintainer's 2018 Models Save Weight & Improve Performance
March 7, 2018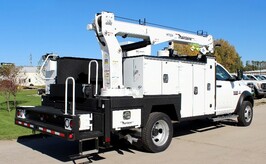 Maintainer has again improved its truck body designs to save weight while maximizing payload. Maintainer is featuring its 2018 truck body models ("JJ" Models) this week at The NTEA Work Truck Show in Indianapolis. The JJ models help operators maximize efficiency and improve safety.
"We are excited to show off Maintainer's new product enhancements," said Tom Wibben, Maintainer's Director of Sales & Service. "This continues our efforts to provide our customers the best overall value in the service and lube truck markets."
The most noticeable change on the Signature Series trucks is probably the side step access on the workbench bumper. Along with a re-designed handle, this feature allows better three-point access to the center deck.
"The side-step access is now standard on the Signature Series," explained Wibben. "Strip lighting can also be added for improved visibility in darker conditions."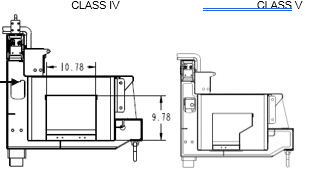 Other improvements in the bumper include approximately 60% more storage space in the transverse bar storage area on Class IV and V bumpers. The corner caps on the bumper are now made with 12-gauge stainless steel, increasing corrosion resistance. Maintainer has also reinforced the vice/grinder plate for those selecting that option.
"The changes that might not be so obvious are designed to take weight out of the body, yet maintain or improve overall product strength," said Wibben.
Cabinet shelving in all bodies will now be manufactured from aluminum rather than galvanized material in past models. Compartments on 1-ton units will now have a 14-gauge A60 galvanneal rolled deck plate top shell, similar to Maintainer's 2-ton units. Because it's a stronger, more rigid material, it saves overall weight due to less reinforcement required for compressor and welder mounts.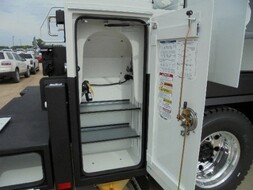 "Another source of weight savings comes in our new hydraulic reservoir tanks," said Wibben. "The composite material has better corrosion resistance and saves about 80 pounds from our traditional steel 28-gallon tanks. Overall, our new features save approximately 254 pounds on the weight of our standard Signature Series 1 spec."
A new pedestal compartment design appears on the JJ trucks as well. The new design allows more room in the compartment and now comes with adjustable shelf options rather than fixed.
"We also continue to improve on our new Lube Truck design as well," said Wibben. "The new product tank design is great for our customers with preventative maintenance mechanics."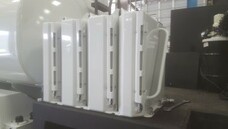 Product tanks from 25 to 400 gallons will now be offered in Maintainer's new stronger "8D" design. The 8D design was introduced last year on the large "oval" tanks. The smaller product tanks can be constructed with aluminum, which will provide more weight savings, better corrosion resistance, and improved site gauges. The tanks will continue to incorporate the rubber pad spring mounting system.
"We encourage everyone to take a look at these and other improvements we've made in the Maintainer product line. We promise you will be impressed," said Wibben.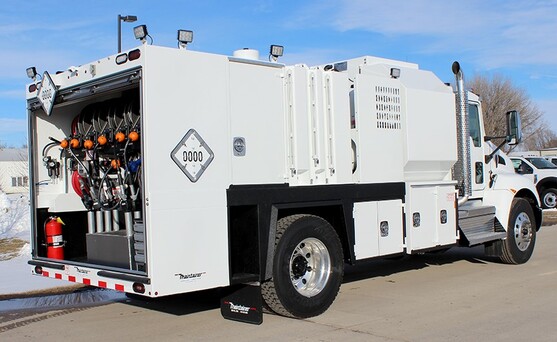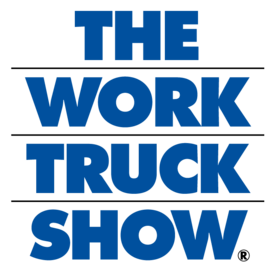 COME SEE US MARCH 7-9, 2018 at BOOTH #3511 - Indianapolis