Dealer Dixie Trailer Changes Name To Lawrence Trailer & Truck Equipment
January 6, 2016
UPDATE - In 2009, Lawrence Companies acquired Dixie Trailer & Truck Equipment. Throughout the last 6 years, Lawrence Companies have been dedicated to providing exceptional personalized service that Dixie customers were accustomed to. On January 1, 2016 Dixie Trailer & Truck Equipment officially became Lawrence Trailer & Truck Equipment.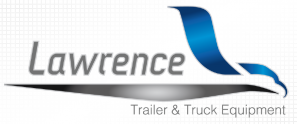 Original Release - April 15, 2015...
MAINTAINER SIGNS DIXIE TRAILER & TRUCK EQUIPMENT AS NEW DEALER IN VIRGINIA
Maintainer Corporation of Iowa, Inc. has reached an agreement with Dixie Trailer & Truck Equipment to sell Maintainer's premium line of custom truck bodies and service cranes. Dixie Trailer will be an authorized Maintainer Dealer for the vast majority of Virginia.
"Maintainer has worked with Dixie Trailer for many years" said Tom Wibben, Maintainer's Sales & Service Manager. "This Dealer Agreement formalizes our relationship and will allow us to better respond to the growing demand for Maintainer trucks in Virginia. We feel customers of both Maintainer and Dixie Trailer will benefit from the growth of this partnership."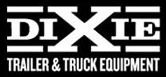 Dixie Trailer & Truck Equipment has been providing service, truck equipment and trailer repair since 1967. They moved to their current location in Ashland, Virginia, in 2001 in order to provide a more modern service department and have room to grow.