Maintainer Adds Night Shift, Prepares For Continued Growth
September 13, 2018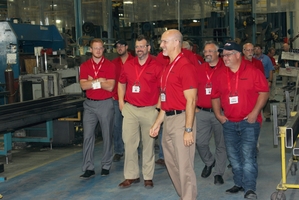 Maintainer Corporation of Iowa, Inc. continues to see increased demand for its line of service trucks, lube trucks and cranes. In response, Maintainer has started a second shift in their Sheldon, Iowa, production facility.
Maintainer President Shelley Morris addressed concerns about lead time to Maintainer Dealers from across the U.S. and Canada, who were in Sheldon this week for Dealer Sales Training.
"We are fortunate to see this latest economic growth in the country, which is leading to a larger need for mechanics trucks," said Maintainer President Shelley Morris. "By adding a night shift, we plan to again increase service body production. We've expanded our facilities and continue to upgrade our technology and processes. Now we owe it to our customers to try and reduce the lead time on new truck orders."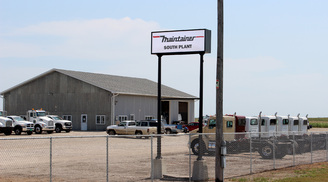 Earlier this year, Maintainer acquired the building and grounds of the former RV Central. That space is now being used to park all the incoming chassis, and the building used for preparing the chassis before the Maintainer body is installed.
Prior to that, Maintainer added a 7800-sq. ft. addition completed last December 2017. That came on the heels of a major 20,750-sq. ft. addition that was completed in 2015.
"The second shift will run from 4 pm to 2:30 am," explains Brad DeBoer, Maintainer's Director of Human Resources. "We are starting in the metal fabrication and weld areas to help boost the front end of the production process. Maintainer is currently looking to hire a Night Shift Production Supervisor."
Maintainer currently employs 210 people between their Sheldon and Rock Rapids locations.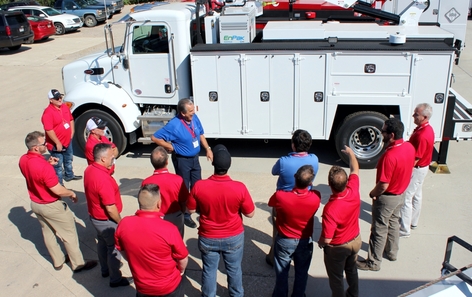 Visitors from across the U.S. & Canada learn about product updates during a Dealer Sales Training event Sep. 12-13.