Maintainer Awarded Federal GSA Contract
June 13, 2018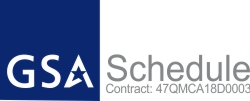 Maintainer Corporation of Iowa, Inc. announces that is has been awarded a GSA Schedule 23V contract from the U.S. Government Services Administration (GSA) for the following product categories:
Vehicular Cranes & Attachments (271 103)
Fuel and Petroleum Tank Trucks and Accessories (967 01)
Miscellaneous Vehicle Accessories (025 101)
Fire Fighting Apparatus & Attachments (190 01)
"Using the GSA Schedule makes the purchasing process much easier for Federal Buyers," said Tom Wibben, Maintainer's Director of Sales & Service. "Maintainer's most popular models of mechanics service trucks, lube trucks, and cranes are available on the schedule, along with standard DuaLock Aluminum Drawer Sets. Four models of our MCB Rescue Vehicles are also available. We look forward to growing the business with our government partners."
GSA Schedule 23V is called the Automotive Superstore for federal agencies worldwide, as well as many civilian, state, and local organizations.  The award of a Schedule 23V contract means that Maintainer has been vetted as a responsible supplier, pricing has been determined to be fair and reasonable, and that they are in compliance with all applicable laws and regulations.  
Learn more about the products available under Maintainer's Contract# 47QMCA18D0003 at https://www.maintainer.com/sales/gsa-purchasing/.