Maintainer Breaks Ground on New Production Facility
May 1, 2019
Maintainer hosted a groundbreaking ceremony on April 30 to kick off construction of a new $2.25 million expansion. The ceremony was hosted in conjunction with the Sheldon Chamber and Development Corporation.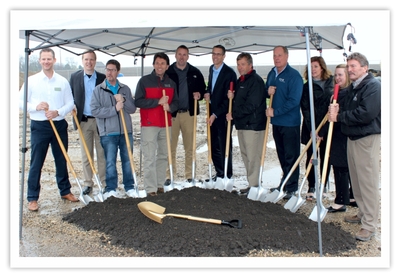 Dirt work began last week on a new 28,800-square-foot manufacturing facility. Estherville, Iowa-based Christensen Construction is leading the project. Once complete, Maintainer will have more than 140,000 square feet of manufacturing facilities between their locations in Sheldon and Rock Rapids.
Curt Strouth, Sheldon's Community Development Director, welcomed the guests and introduced the speakers. Sheldon Mayor Greg Geels, Iowa State Senator Randy Feenstra, and Maintainer President Shelley Morris all made presentations. Skip Tanner of the Sheldon Ambassadors Club presented Morris with a golden shovel to commorate the event.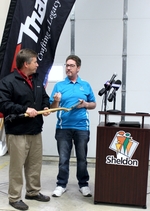 "This is our third expansion project in just over four years," said Morris during the presentation. "But this is the most significant project we've had to date."
After talking about the company growth and need for more production capabilities, Morris thanked the city of Sheldon, the Van Wyk family, and the business ambassadors that showed up in support.
"We've been blessed with great employees, and we want to build upon that in the years to come."
Footage of the groundbreaking ceremony and speeches can be seen below: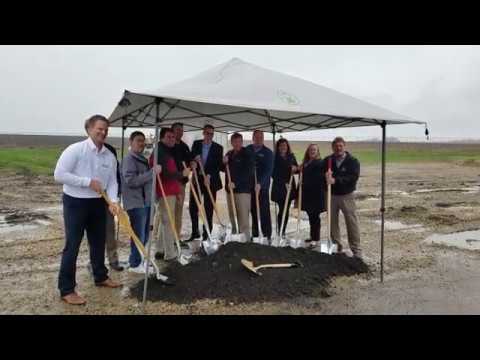 Play Video