Maintainer Cranes Named In Top 50 New Products
September 22, 2015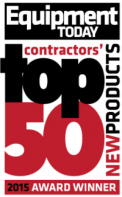 Equipment Today, the nationally recognized equipment magazine serving commercial construction contractors, has selected Maintainer Corporation's H12025 and H14025 Telescopic Cranes as one of the favored new construction products of 2015.
The editorial teams from Equipment Today and ForConstructionPros.com compiled product inquiries and web page views from new products featured in Equipment Today over a 12-month period from May 2014 to April 2015. These 2015 Contractors' Top 50 New Products represent the leading edge of innovation, quality, efficiency and environmental conservation in the construction equipment field today.
Mobile mechanics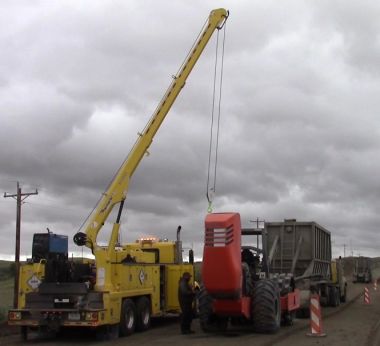 have called for service cranes that have more lifting capacity further away from the truck in order to handle bigger jobs in harsh conditions. Maintainer responded to that with its new 25' cranes. The H12025 has a maximum lift of 12,000 pounds, while the H14025 lifts 14,000 pounds. Both cranes feature a 90,000 foot*pound rating. The Advanced Crane Control feature is the latest innovation to enhance operator safety and efficiency by automatically monitoring crane stability. The new cranes have 615° of boom rotation and 91° of operational range (-13° to +78°) using an independently proportional wireless remote.
"To compete for bids in today's market, contractors need the types of performance and profit-enhancing features these unique and innovative new products can offer," asserted Becky Schultz, Equipment Today editor.
Additional information on award recipients can be found in the September issue of Equipment Today and on the equipment channel of ForConstructionPros.com.
More information on the H14025 and H12025 cranes can be found on the Cranes page.