Maintainer Lube Skids Named in Top 50 New Products for 2018 List
September 11, 2018
Equipment Today and ForConstructionPros.com, the nationally recognized equipment magazine serving commercial construction contractors, has selected Maintainer Corporation's line of Redesigned Lube Skids as one of the favored new construction products of 2018.
The editorial teams from Equipment Today and ForConstructionPros.com compiled product inquiries and web page views from new products featured in Equipment Today over a 12-month period from May 2017 to April 2018. These 2018 Contractors' Top 50 New Products represent the leading edge of innovation, quality, efficiency and environmental conservation in the construction equipment field today.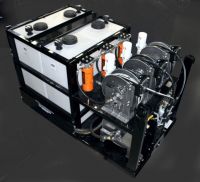 Maintainer has redesigned its lube skid line, now offering eight standard models to match the most requested configurations. All skids include oil filtration systems and metered dispensers on oils/antifreeze.
Come with 55- or 100-gal. EVAC tank and optional grease kits
Oil systems feature 5:1 air pumps, metered nozzles, in-line heavy-duty filters and 1/2" x 50' spring rewind hose reels
Waste oil tank includes a 1-in. waste oil hose with filter screen, 30-ft. spring rewind reel and 1-in. air diaphragm waste oil pump
Dispenser holders serve as drip containment, with one central drain
Visual indicators in filter heads show when the element needs replacing
Skids constructed from 7-ga. sheet metal and structural tube which also supports the reel shelf and tank containment
Four heavy-duty tie-down/lifting rings and integrated forklift pockets enable easy loading/unloading via crane or forklift to a mechanics truck or trailer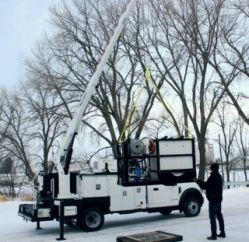 "To have our products listed along side other big brands in the construction industry is an honor," said Tom Wibben, Maintainer's Director of Sales & Service. "More importantly, Maintainer now offers high-quality mobile lubrication equipment in standard configurations for quick turn-around time to our customers."
Additional information on award recipients can be found in the September issue of Equipment Today and on the equipment channel of ForConstructionPros.com.
More information on Maintainer's Lube Skids can be found at our Lube Skid page.