Maintainer to Celebrate 40 Years in 2016
May 6, 2016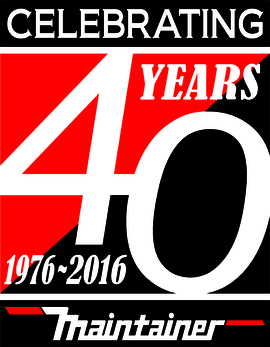 Original Release January 14, 2016...
Maintainer Corporation of Iowa, Inc. will be celebrating its 40th year in business in 2016. Maintainer has released a new logo that will be used in conjunction with the year-long celebration.
"We hope to involve our employees, customers, vendors, dealers, and the community at large with 40-year events," explains Marketing Manager Todd Karolczak. "We are planning several promotions and contests, as well as some Open House events later this year for people to see our new plant layout following our expansion."
The Maintainer Custom Bodies (MCB) division in Rock Rapids has also been manufacturing emergency vehicles for 40 years, so that location will also be participating. Maintainer will use its Facebook and Twitter (@MaintainerCorp) accounts to announce events, as well as www.maintainer.com and mcbfire.com.
Maintainer President Denny Michels reflects, "As I've told our staff, lots of businesses achieve this milestone, but many more don't. We've been blessed over the years with great customers, great people, and great products."