Maintainer Welcomes back Jason Klatt as Western Regional Sales Manager
November 6, 2013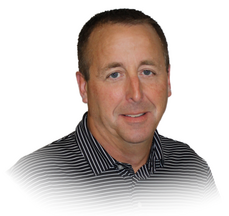 Maintainer Corporation of Iowa, Inc. is expanding its National sales force with the addition of Jason Klatt as Regional Sales Manager. Klatt will concentrate on supporting Maintainer's dealer network in the Western United States, from Montana, Wyoming, Colorado, New Mexico, and all points west. Klatt will also assist in adding new dealers to open areas of that territory as well.
"We are excited to add Jason to the sales team," said Tom Wibben, Maintainer's Sales & Service Manager. "Jason already has experience with Maintainer, so he understands the advantages of the Maintainer product line. By expanding our team, we will be able to better help our Dealers out west capitalize on the opportunities in the service truck industry."
Klatt worked previously in sales at Maintainer from 1987 – 2000. During his time away, Klatt has been working in the food industry and most recently was working for the Materials Transportation Company. Jason and his wife Chelley live with their two daughters Abbie & Annie in Milford, Iowa.
"Maintainer continues to grow and respond to their customers," said Klatt. "I'm excited to be back to help sell their line of premium service & lube trucks. Maintainer's truck bodies are definitely a step above the rest."
Regional Sales Manager Gary Hibma has been splitting his time between the West and the Northeast portions of the country. After helping Klatt get re-acquainted with our customers in the west, Hibma will focus his efforts in the Northeast territory.