RSM Matt Cloutier Announces Retirement – Kory Jacobsma Named Replacement
November 4, 2021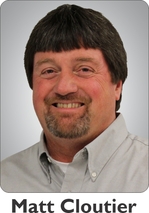 Winding down a long career dedicated to his customers and company, Maintainer's Central Regional Sales Manager Matt Cloutier is announcing his retirement. Cloutier, out of Trempealeau, Wisconsin, has been selling Maintainer truck bodies for over 21 years.
Matt has been a great team member for us, our dealers, and customers over the many years," said Tom Wibben, Maintainer's Director of Sales & Service. "We all will miss not only the quality of his work, but also his friendship. Matt and his wife Renae have planned well for this time, and it is great to see them looking forward to enjoying this new chapter together and with their family. God bless you both. God bless you both. We look forward to hearing from you, and hopefully seeing you, maybe even at a tradeshow for old-time sake!"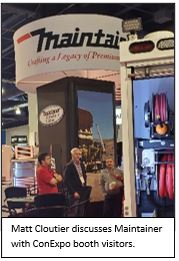 The transition to retirement has already begun, as Maintainer has appointed long-time employee Kory Jacobsma to the role. Jacobsma, who lives in Sheldon, has had several roles in his 34 years at Maintainer, but served most recently as Inside Sales Man

ager.
"Kory has been and will continue to be a valuable asset for Maintainer in this new role," said Wibben. "With his many years of experience both we and Kory are looking forward to having the opportunity for him to work more closely with our amazing business partners."
In conjunction with the transition, Maintainer has also announced a territory update. Texas, which was in the Central region, will now move to the West region. Western Regional Sales Manager Jason Klatt will now be calling on Maintainer's Texas dealers and customers as well.
Maintainer will be honoring Matt at an upcoming All-Staff meeting in December. We wish him the very best!
Kory Jacobsma received his 30-year award in 2017.