NEW VIDEO - Ozarks Electric Loves Their Maintainer Combo
July 11, 2017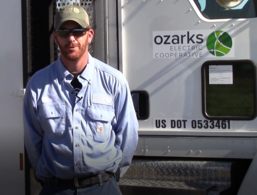 Terry Jameson is the Right of Way Maintenance Supervisor for Ozarks Electric Cooperative, which has four offices in Arkansas and Oklahoma. After trying various other brands, the company has found the solution they've been looking for in choosing Maintainer for their service trucks.
This video features beautiful Arkansas countryside and a beautiful 2-ton combination lube/service truck. It features the Maintainer H10125 Tall Tower crane (10,000 lb lift, 25' reach) with Advanced Crane Control. This body also features a Vanair Air N Arc I300 all-in-one power system with welder, generator, air compressor, battery booster, and hydraulic pump, which saves on having to run the chassis engine. It has DuaLock Aluminum Drawer Sets and Maintainer's Patented Pressurized Storage System (PSS). We mounted the 14' body plus 26" workbench bumper onto a Kenworth T370 chassis.
Terry tells a number of good stories, so watch the whole video! You'll also hear voices of Phil & Tamara Carrott with Maintainer Dealer Grand Truck Equipment.
Click to learn more about Maintainer's Combination Fuel/Lube/Service Trucks.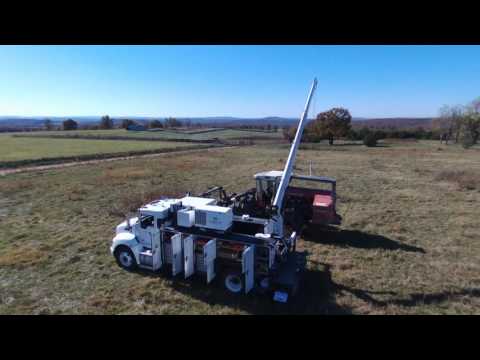 Play Video