NEW VIDEO - Yahara Materials Dig Maintainer
May 23, 2019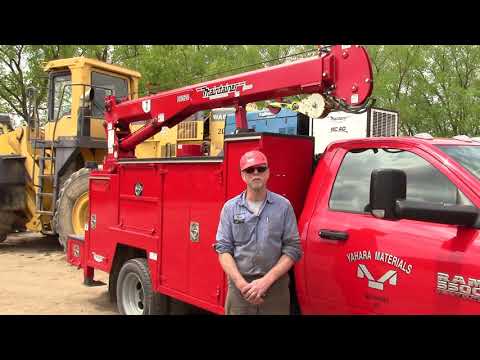 Play Video
Yahara Materials of Waunakee, Wisconsin (north of Madison) showed off their Maintainer Service Trucks. Fleet Supervisor Greg Frisch tells how these Maintainer trucks make their job much easier!

In this video you see a 1-ton body with Maintainer H6520 short-tower crane on a Ram chassis. The other truck in the video is a 2-ton body with Maintainer H10025 short-tower crane on a Kenworth chassis. The larger unit also features the EnPak power system.
Learn more Yahara Materials at www.yahara.com.