Maintainer Announces Issuance of US Patent for Removable Compartment
August 25, 2020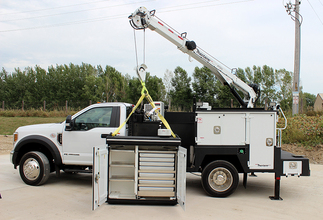 Maintainer Corporation of Iowa, Inc. today announced that the United States Patent and Trademark Office has issued US Patent 10,676,043 for its Removable Tool Storage Compartment. This proprietary technology was first introduced in 2017, with new product options featured at the March 2020 CONEXPO-CON/AGG trade show in Las Vegas.
Maintainer's patented Removable Compartment was created particularly for operations that run 24/7 or for operators that work several days on, several days off. Many use the removable compartment for a technician's personal tools. In under five minutes, one technician's compartment can be exchanged with another technician's box. Plus, with heavy duty casters underneath, a removed compartment is still mobile and functional in the garage if needed.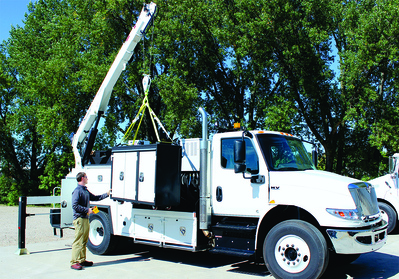 "Based on feedback from customers using the product in the field, we now provide a variety of options plus a unique locking mechanism," explained Tom Wibben, Maintainer's Director of Sales and Service. "The ability to swap compartments means fleet managers and buyers now can save money on chassis purchases. Plus, you can keep your service truck working instead of sitting idle until the technician comes back to work."
Removable compartments can be placed crane side, opposite side or both. Above-deck or full-side compartment options are available. The compartments have four convenient lifting points for removal with the crane, or you can select optional forklift pockets. A warning indicator in the cab will alert the user if the compartment is not securely latched in place.
The Removable Compartments can be wired for power, so compartment lighting will function. Other popular service body options like DuaLock aluminum drawer sets and Maintainer's patented Pressurized Storage System (PSS) are also available in Removable Compartments.
Learn more at our Removable Compartments page!