NEW VIDEO - Puckett Cat Works Their Maintainer Hard
February 3, 2020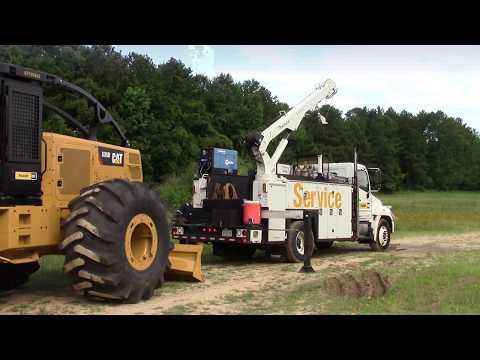 Play Video
Puckett Machinery Company is the Caterpillar heavy equipment, rental services, and engine dealer for central and southern Mississippi.
In this video, Field Service Supervisor Charles Jones from the Hattiesburg, MS, location describes the service work Puckett does on a daily basis and how their Maintainer service truck helps get the job done.
The mechanics truck in the video features a 14' body with workbench bumper mounted on a Hino 338 chassis. The body has a Maintainer H10025 hydraulic crane, with 10,000-pound max lift and 25' reach. The crane is installed with Advanced Crane Control, which improves safety for the operator. Some of the compartments feature DuaLock Aluminum Drawers by Maintainer.
We thank Puckett Cat for allowing us time to take photos & video. To learn more about Puckett, please visit http://www.puckettmachinery.com/.