Shane Vander Kooi Named Director of Manufacturing
February 17, 2022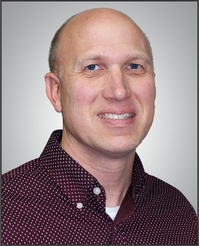 Maintainer Corporation of Iowa, Inc. announces the addition of Shane Vander Kooi as Director of Manufacturing.
"We are fortunate to have someone with Shane's experience join the Maintainer family," said Maintainer President Shelley Morris. "Shane is familiar with our type of manufacturing process, so he should be successful in leading our production growth."
Raised in Sioux Center, Iowa, Vander Kooi comes to Maintainer after 10 years with Rosenboom Machine & Tool in Sheldon. He is a graduate of Dordt University in Sioux Center. Vander Kooi enjoys hunting, fishing, and traveling with his wife Kristi and their four adult children.
"I'm excited to join the Maintainer team and serve with them to build the highest quality product on the market today," said Vander Kooi. "The company has a strong reputation in the industry, and I look forward to continuing that, both inside and outside the company."