Steve Tracy named to replace Bill Arthur as SE Regional Sales Mgr
April 16, 2015
Maintainer Corporation of Iowa, Inc. announced today that Southeast Regional Sales Manager Bill Arthur plans to retire at the end of 2015. Maintainer has hired Steve Tracy as successor to that role. The two will work together over the next several months to allow for a professional and seamless transition.
"We are pleased to find someone with Steve's truck sales experience to fill Bill's shoes," said Tom Wibben, Maintainer's Sales & Service Manager. "Steve has a deep understanding of what it takes for dealers to be successful. I think our customers will feed off Steve's energy and capitalize on the growth opportunities in the Southeast United States."           
Steve worked for 15 years at the distributor level in roles varying from General Manager to Outside Sales. He currently lives with his wife of 27 years, Rhonda, at their home in Salisbury, NC. They have two adult children Bryan and Melissa.
"Bill has given Maintainer many successful years of service," said Wibben. "He deserves to spend more time on other things he enjoys. But before that, Bill will be introducing Steve to our Maintainer Dealers and their customers."
Steve is excited about the new role. "Maintainer builds such high-quality truck bodies with features that customers love," said Steve. "I look forward to learning from Bill and the Maintainer Dealer network and to build on their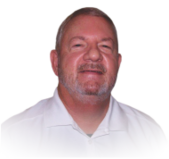 success."
Maintainer plans to celebrate Bill's career as the retirement date gets closer.
                                                                            Bill Arthur>>