Two Maintainer Trucks on Display at NTEA
February 23, 2016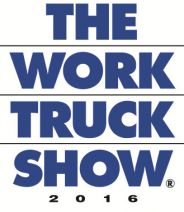 Maintainer celebrates 40 years and will feature two service trucks in their booth at the 2016 Work Truck Show March 2-4, 2016 at the Indianapolis Convention Center.
COME TO BOOTH #3511 to see the trucks and the latest product updates from Maintainer. Maintainer will highlight enhanced safety features, increased protective spray coverage, and DuaLock Aluminum Drawer sets.
On Wednesday, Maintainer Dealers, Customers, and prospective customers are invited to a reception from 4-6 p.m. in the booth. Come help Maintainer celebrate 40 years in business!