NEW VIDEO - Ziegler Cat Stresses Reliability and Safety When Spec'ing Lube Truck
November 2, 2017
Nick Schindele, General Manager of Product Support, took time to share the importance of having reliable service trucks for Preventative Maintenance.
"When we're traveling in a lot of rural areas," stated Schindele, "a lot of job sites that don't have anybody on site, they often times do not have cellular reception. [It's important] that the service body is very reliable so we don't have to get stuck in a situation where we're looking for additional resources."
Ziegler Cat, headquartered in Minneapolis, MN, services heavy equipment across the upper Midwest. They are a Caterpillar dealer with 29 locations in Minnesota, Iowa, Wisconsin, and Missouri.
"The things we need to spec out on that truck are usability," said Schindele. "Everything that we service for our machines is mostly going to be in the ground, so everything that we need to service for that machine needs to be on ground level, so that we can access both at ground level from the truck, ground level for the machine, and back and forth without having to go up and down on every machine is our primary responsibility."
The video [see below] shows a Lube Truck custom built by Maintainer to meet Ziegler's specifications for safety & operator efficiency. Zach Schlosser is the field technician operating the equipment.
"At Ziegler we're about providing innovation solutions to make our customers successful," concluded Schindele. "We are providing those solutions at night and away from the customer to provide the most uptime. So the more uptime we have with our truck, the more uptime we have with the Maintainer, the more uptime we give to our customer – the more profit they make – the more successful we are!"
Learn more about Ziegler Cat at www.zieglercat.com.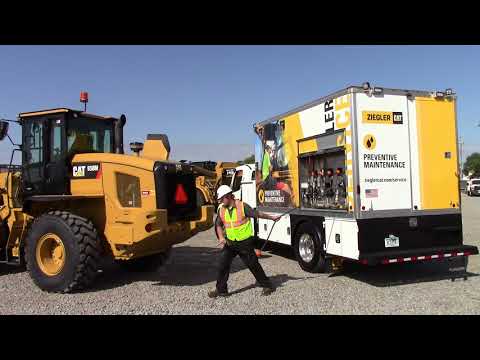 Play Video