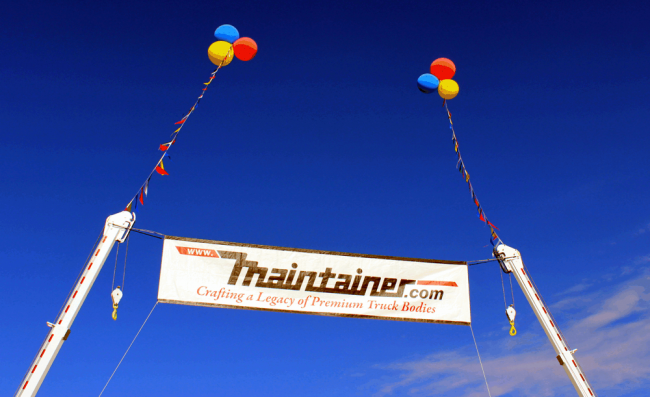 SEE the POSITION PROFILES page to SEE VIDEO and learn more about these career opportunities at Maintainer!
> ALSO, CHECK OUT OUR EXCELLENT BENEFITS PACKAGE...
---
 Current Job Openings:
> Press Brake Operator
> Paint Prep
> Offline Technician
> Night Shift Assembly
> Electrical Assembly
> V.A.V.E Manufacturing Engineer
> Product Configuration Designer
> Painter
---
PRESS BRAKE OPERATOR
Rock Rapids (full time)
Produces quality work. Effectively works within a team environment and is capable of working with limited supervision and makes routine decisions about quality and safety of work performed.  Operates press brake and sets up bending sequence programs as needed.  May occasionally operate other metal fabrication equipment (laser table, saw, mill, etc.) as required.
---
PAINT PREP
Prepares surfaces of all units by performing sanding, grinding, chipping, and washing tasks.  Frequently works with a wide range of power tools and hand tools.  Works effectively in teams and with other work groups.  Contributes to a safe, efficient and productive work environment.  Passes along work of high quality workmanship.
---
OFFLINE TECHNICIAN
This position will work primarily on disassembly and re-assembly of refurb units. Works with a wide range of power tools including grinders, plasma cutters, and welding equipment. This position will also be doing electrical wiring and installation.
---
NIGHT SHIFT ASSEMBLY
$1,000 Sign-on Bonus! Do you enjoy working with your hands to complete big projects?
Our night shift is looking to add an additional assembler to the team. This role completes the final steps in building our high-quality truck bodies. Critical functions include working with hand tools and power tools to install parts and equipment on each truck as requested by our customers.
Prior knowledge and experience with mechanical, electrical, and/or hydraulic systems is strongly preferred; however, on-the-job training will be provided to the right candidate. Must be able to work effectively as part of a team. Hours are 4:00 PM to 2:30 AM, Monday afternoon through Friday morning.
---
ELECTRICAL ASSEMBLY
Enjoy electrical wiring? Have an interest in basic automotive electrical systems? If so, you're in luck! Maintainer Corporation of Iowa, Inc. is currently looking to add a new member to our electrical assembly team. This position works in the final assembly area of our truck body production line. Duties include electrical wiring, reading blueprints, and providing installation support to ensure our products get made right the first time. The ability to communicate and work well with others is key, as it takes a well-oiled team to build our high-quality trucks.
---
V.A.V.E. Manufacturing Engineer (Sheldon Location)
Responsible for driving Maintainer's Value Analysis/Value Engineering (VAVE) efforts to identify, assess and capture product design and manufacturing process efficiencies to achieve significant product cost reductions for its business. Using technical experience and education, this person will have the ability to perform all tasks related to evaluation, modification, and implementation of all aspects of his/her projects (including 3D models and drawings for design-related initiatives). Working with Finance/Accounting personnel, the Value Engineer will also be responsible for validating that "bottom line" targets are achieved.
---
PRODUCT CONFIGURATION DESIGNER (Sheldon Location)
Responsible for owning and driving Maintainer's configuration management system efforts from the initial customer contacts through to design automation and the related interactions with the ERP system. This is an active, working, visible role that also manages the appropriate timelines to ensure delivery of improvements in the appropriate time frame. Using technical experience and education, this person has the ability to perform all tasks related to the configuration system. This includes, but is not limited to: maintaining the database, setting up and maintaining the algorithms used to drive the process, writing scripts that facilitate the generation of 2D drawings, and working in CAD models to establish the appropriate parameters and process steps which drive 3D automation.
---
PAINTER
Sheldon, IA (full time)
Paints surfaces of all truck units and applies knowledge of surface preparation and painting techniques. Produces quality work while working effectively within a team environment. Demonstrates capability of working with minimal supervision and regularly makes decisions about quality of the final paint product and safety of work performed
---
CALL US:

712-324-5001

 

E-MAIL US: