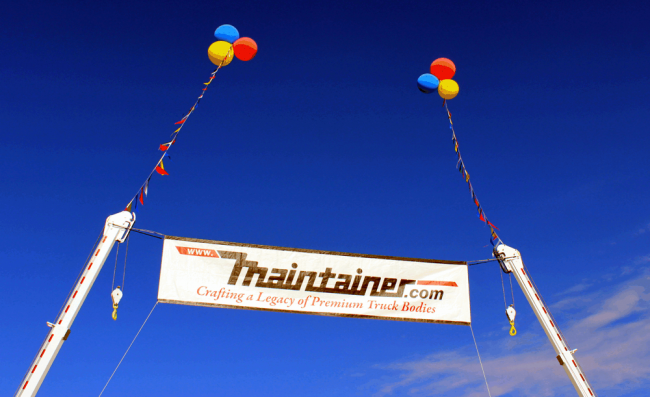 SEE the POSITION PROFILES page to SEE VIDEO and learn more about these career opportunities at Maintainer!
> ALSO, CHECK OUT OUR EXCELLENT BENEFITS PACKAGE...
---
 Current Job Openings:
> EHS Coordinator
> Maintenance Electrician
> Custodian
> Chassis Electrical Lead Specialist
> Press Brake Operator
> Plant Controller
> Paint Trainee
> Crane Assembly
> Assembly
> Paint Prep
> Electrical Assembly
> Painter
---
EHS COORDINATOR
Sheldon (full time)
The Environmental Health & Safety Coordinator assures compliance with environmental, health, and safety regulations as required by company policies and compliance organizations such as OSHA, EPA, and the Iowa DNR. This position covers all Maintainer Corporation of Iowa, Inc. locations and facilities by spending at least half of their day working with production personnel on safety improvements in the manufacturing environment. This position is responsible for assuring that safety/environmental training programs and policies are administered on a timely, fair, and legal basis.
---
MAINTENANCE ELECTRICIAN
Sheldon (full time)
Repairs, maintains, replaces, installs, and tests electrical/electronic systems, circuits and equipment.  Inspects equipment and diagnoses trouble or malfunctions.  Investigates and resolves equipment failures, determines cause, and makes necessary adjustments.  Works with blueprints, drawings, sketches, and layouts, and updates documents as needed.  Inspects completed electrical work.  Knowledgeable of techniques, materials, tools, and equipment used.
---
CUSTODIAN
Sheldon (full time)
Perform cleaning, housekeeping, and building maintenance duties, both inside and outside of facility by using specialized equipment and tools to maintain building and premises in a clean, safe, and presentable state at all times
---
CHASSIS ELECTRICAL LEAD SPECIALIST
Sheldon (full time)
Assists in the production of custom built heavy-duty service and lubrication bodies, and service body cranes as planned in the production schedule.  Works with minimal supervision.  Maintains focus on primary goals and the organizations overall mission and purpose.  Performs direct work demonstrating the ability to perform any of the various operations within the area/department.
---
PRESS BRAKE OPERATOR
Sheldon (full time)
Produces quality work. Effectively works within a team environment and is capable of working with limited supervision and makes routine decisions about quality and safety of work performed. Operates press brake and sets up bending sequence programs as needed. May occasionally operate other metal fabrication equipment (laser table, saw, mill, etc.) as required.
---
PLANT CONTROLLER
The Plant Controller has responsibility for the coordination and execution of all financially related activities in the business in order to assist in the proper financial management of the company. The Plant Controller is expected to be proactive in managing the financial aspects of the business; which includes accuracy of product costing, product margin and profit. A major responsibility for this position is performing and managing the daily, weekly and monthly financial activities that are required to produce the monthly financial statements for the company. Providing administrative and accounting leadership, guidance and mentoring to staff is important to the overall success of this position. Bachelor's degree in a financial discipline from a four-year college/university. A minimum of 3-5 years of previous experience as a Plant Controller or FP&A Manager in a manufacturing operation. Must work well in a team environment. Must be capable of handling sensitive information in a totally confidential manner. The following experience is preferred: familiarity with operating systems such as Global Shop and ADP. A strong background in IT and Database Administration.
---
PAINT TRAINEE
Paints surfaces of all truck units and applies knowledge of surface preparation and painting techniques. Produces quality work while working effectively within a team environment. Demonstrates capability of working with minimal supervision and regularly makes decisions about quality of the final paint product and safety of work performed. Training provided through paint course.
---
CRANE ASSEMBLY
Responsible for the proper set-up, installation, and testing of all Maintainer cranes.  Performs trouble-shooting on all crane equipment including electrical circuits and hydraulic systems.  Produces quality work within a team environment.  Works with limited supervision and makes routine decisions about quality and safety of work that is performed.
---
ASSEMBLY
Rock Rapids (full time)
This position utilizes experience and knowledge in the area of truck body assembly and installation.  May specialize in a particular area of assembly (hydraulics, finish, etc.), and be crossed trained to do some electrical assembly. Must be able to produce quality work as a member of a team.
---
PAINT PREP
Sheldon (full time)
The paint prep position prepares surfaces of all units by performing sanding, grinding, chipping, and washing tasks. Frequently works with a wide range of power tools and hand tools. Works effectively in teams and with other work groups. Contributes to a safe, efficient and productive work environment.
---
ELECTRICAL ASSEMBLY
Enjoy electrical wiring? Have an interest in basic automotive electrical systems? If so, you're in luck! Maintainer Corporation of Iowa, Inc. is currently looking to add a new member to our electrical assembly team. This position works in the final assembly area of our truck body production line. Duties include electrical wiring, reading blueprints, and providing installation support to ensure our products get made right the first time. The ability to communicate and work well with others is key, as it takes a well-oiled team to build our high-quality trucks.
---
PAINTER
Sheldon, IA (full time)
Paints surfaces of all truck units and applies knowledge of surface preparation and painting techniques. Produces quality work while working effectively within a team environment. Demonstrates capability of working with minimal supervision and regularly makes decisions about quality of the final paint product and safety of work performed
---
CALL US:

712-324-5001

 

E-MAIL US: