DuaLock™ Aluminum Drawer Sets


1. PROFITS:
Selling vehicles with DuaLock™ Drawer sets installed, improves the overall VALUE. When adding DuaLock™ to your fleet, the ORGANIZATION and EASE OF USE save your operators time in doing their job.
2. EFFICIENCY:
When responding to the call, DuaLock™ Drawers lends to EASY ACCESS to your tools and equipment. The DuaLock™ will LOCK OPEN even if you parked on a non-level surface. Drawers can be OPENED WITH ONE HAND - even while wearing gloves!
3. CUSTOM FIT:
Standard drawer sets are AVAILABLE TODAY, but we can manufacture various configurations of widths and heights to MEET YOUR EXACT NEEDS.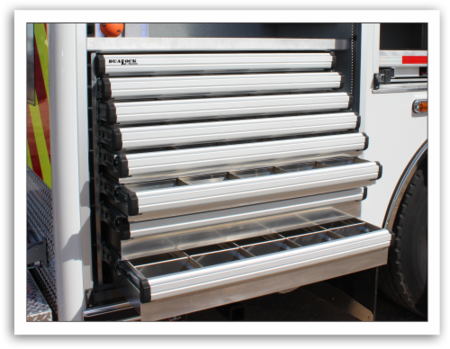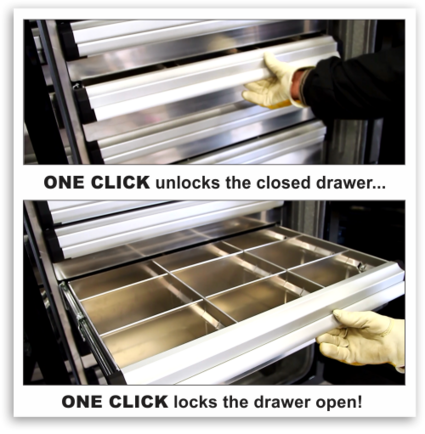 4. RUGGED CONSTRUCTION:
Our LIGHTWEIGHT HIGH-STRENGTH ALUMINUM material saves on overall vehicle weight, but is STRONG enough to handle your TOUGHEST conditions. The drawers are rated for 500 lbs. in stationary applications and 300 lbs. in mobile applications.
5. COOL FACTOR:
The FIT AND FINISH makes your vehicle look TOP NOTCH! No paint...No rust...and our hemmed edges keep workers from catching their hands on sharp edges.