Celebrate 40 Years with Maintainer!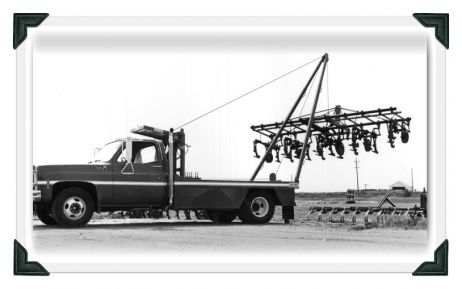 Multiple events are being planned to celebrate Maintainer's 40th Anniversary in 2016!
Maintainer Tailgate at Central Lyon vs Boyden-Hull/Rock Valley Football Game - October 21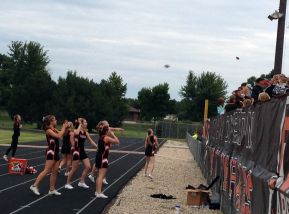 Maintainer is serving a pre-game meal prior to the Central Lyon/George-Little Rock vs Boyden-Hull/Rock Valley football game in Rock Rapids. The Lyon County Pork Producers will be grilling pork burgers, and proceeds from the free-will donation will help support the Central Lyon & George-Little Rock Booster Clubs!
Come on out between 5:30 & 7 pm Friday for the meal. Then stay for the game, where you may win a model Maintainer truck or catch a football or T-shirt!
Here the latest radio ad: MCB_Tailgate.m4a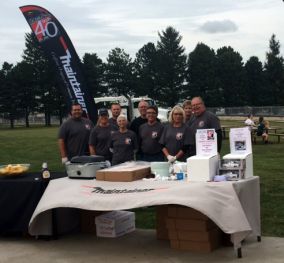 Maintainer Tailgate at Sheldon vs Sibley Football Game - August 26
Maintainer served a pre-game meal prior to the season-o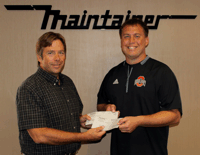 pening football game between Sheldon & Sibley at Orab Field. Thanks to all those who donated, as we raised over $1750 for the Orab Athletic & Music Boosters!
---
Wednesday, August 31 - DEALER, VENDOR & CUSTOMER EVENT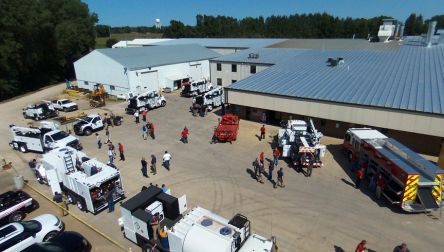 We had over 60 visitors on hand to show off our newly-redesigned production facility and to get a "sneak peek" into the latest product developments soon to be released. Educational, inspirational, and recreational, the day turned out to be beneficial for all!

The agenda included:
PLANT TOURS
HANDS-ON PRODUCT DEMONSTRATIONS
INTERACTION WITH VENDORS
40-YEAR CELEBRATION
PRESENTATIONS by
-- V.J. Smith, author of "The Richest Man In Town"
-- Rik Roberts, Comedian/Keynote Speaker
[Dealers, you can see more photos of the event in the Dealer Login area or at Maintainer's Facebook page.
THANK YOU TO ALL OF OUR SPONSORS: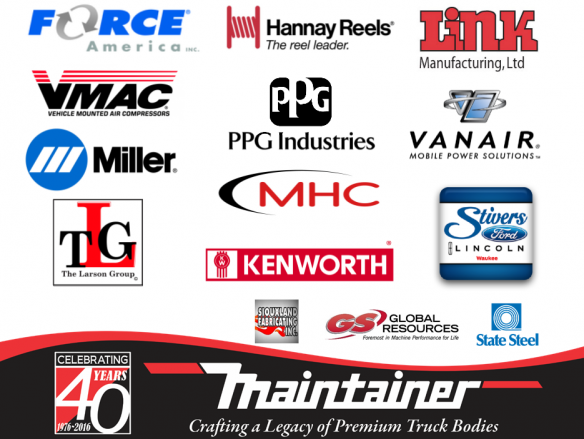 ---
Thanks for coming out see us in the 2016 community parades!
Maintainer & MCB Parade Schedule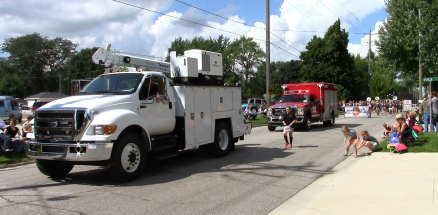 June 4 - Sibley
June 11 - Granville
June 18 - Rock Rapids
July 2 - George
July 23 - Sanborn
Aug. 13 - Ocheyedan
Aug. 20 - Ashton
Sep. 5 - Sheldon
---


Monday, June 20 - EMPLOYEE & COMMUNITY EVENT

It was a festive atmosphere at Maintainer! THANKS to all for helping make our Open house a huge success!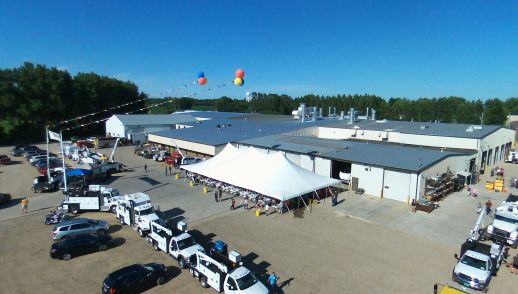 PRIZE WINNERS ANNOUNCED:
Community__Children_Prize_Winners.pdf
Employee_Prize_Winners.pdf

SPECIAL THANKS TO OUR VENDOR SPONSORS for the prizes & meal:
Arnold Motor Supply/IPS                  MHC Kenworth
Bobalee Hydraulics                           Miller Welding
Force America                                 PPG Industries
G & H Distributing                           Siouxland Fabrication
Global Resources                             State Steel
Hannay Reels                                  Vanair
Lincoln Electric                                Walsh, Long & Co
ALSO THANKS TO THESE GROUPS for assisting on the day:
Glen's Sports Center                       Van Wyk, Inc.
O'Brien County Beef Producers         Boy Scouts
Sheldon/S O'Brien Wrestling             Sheldon High School Athletes
Sheldon Summer Theater                 Sheldon EMA       
Larry's Repair - Larry & Mike Christians
Poppema-Sikema Construction - Bob & Dan Poppema
Sheldon Grain Systems - Chuck Houtsma
Kooima Lakes Service - Kevin Kooima
If you weren't able to come, here's what you missed:
PLANT TOURS

FREE MEAL (Burger, beans, chips & beverage)

1976 THEME

VINTAGE MAINTAINER BODIES

MAC BAND playing 70's music

PRIZE DRAWINGS & GIVEAWAYS

GAMES FOR THE KIDS
Event photos were places on our Facebook page! 

PLUS SEE THE HIGHLIGHT VIDEO FROM THE DAY: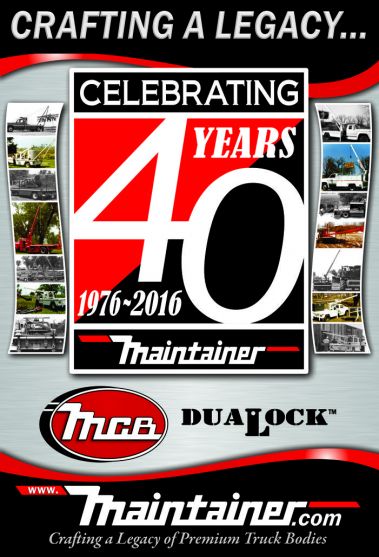 MAINTAINER CUSTOM BODIES Open House - Rock Rapids - Date to be determined
The MCB facility is also putting the finishing touches on an expansion project. We hope to celebrate 40 years in Rock Rapids with plant tours and more at this community event.
---
Keep checking back to this page for more celebration details. While you are here, browse www.maintainer.com and mcbfire.com to learn more about our history, our company, and our products!
---