Benefits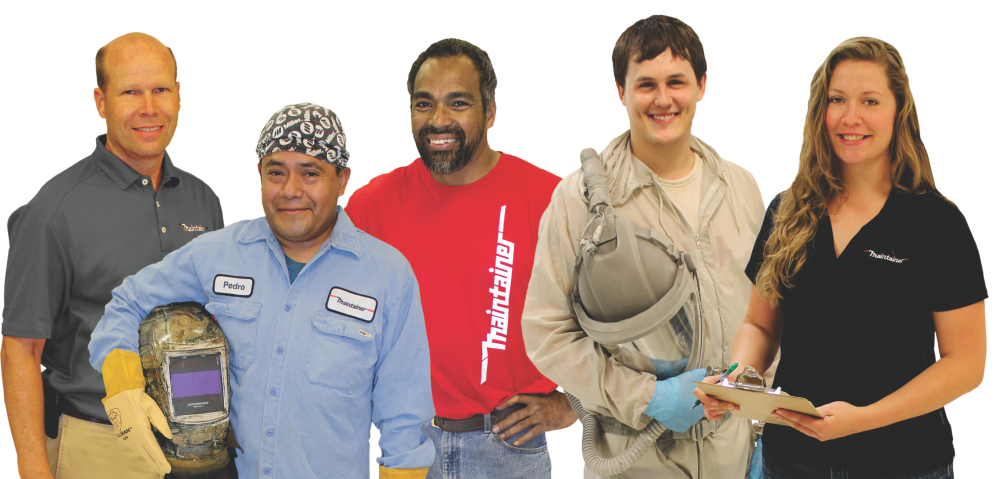 Maintainer Corporation of Iowa realizes that there's much more to your total compensation than just your paycheck. That's why we offer a full benefits package to all of our full time (40 hour/week) employees.
We offer a wide range of benefits from health insurance and life insurance to a 401(k) plan and discounts at local businesses.
---
CLICK ON A BENEFIT IN THE LIST BELOW TO GET A BETTER DESCRIPTION.
Frequently Asked Questions
Maintainer offers a Preferred Provider Organization (PPO) plan that includes a weekly premium and annual deductible. This plan also covers prescription drugs which is based on a co-pay schedule. Individual, spouse and family plans are available.

Benefits-eligible employees can take advantage of discounted membership rates at local fitness centers including The Courtyard Tanning and Fitness Center, and NCC Life Long Learning Center.

Covers a wide range of dental services from routine cleanings and check-ups to periodontics and orthodontic work. Family members can be enrolled in the plan. Premiums are paid through a pre-tax payroll deduction.

Covers a wide range of vision care services from exams to discounted frames, lenses, and contact lenses. Family members can be enrolled in the plan. Premiums are paid through a pre-tax payroll deduction.

Maintainer helps ensure you & your family will be protected in the event of a crisis. Benefits eligible employees receive a basic life insurance policy that includes accidental death & dismemberment insurance at no cost to the employee. In addition to this, employees may purchase additional life insurance at their own expense with premiums taken from each paycheck.

Employees that have met eligibility requirements may contribute to the 401(k) plan on either a pre-tax or post-tax (Roth) basis. Additionally, Maintainer Corporation contributes matching funds up to an annual maximum each year.

Maintainer grants vacation time on an accrued basis/month based on years of service with the company. In addition to this monthly vacation allowance, Maintainer also grants benefits-eligible employees personal days each year. Personal days can be used for illness, emergencies, or just for having fun! Maintainer also provides flexibility in managing your vacation and personal balances. Vacation hours can be rolled over each year and unused personal days can be cashed out or converted to vacation!

Maintainer grants paid holiday time off to all benefits-eligible employees. Paid holidays include: New Year's Day, Memorial Day, Independence Day, Labor Day, Thanksgiving & the Friday after, and Christmas.

One of the stated values at Maintainer is that employees who contribute to the success of the company should share in the financial rewards. That's why full-time employees are eligible for quarterly profit-based bonuses. As the company succeeds, you succeed!


Maintainer supports a pre-tax Flexible Spending Account that can be used for health care or child care.

Maintainer will provide employees with a free cell phone that YOU select (up to $175). Maintainer will pay for the line, which includes unlimited talk/text/data through AT&T. You can trade in your existing phone and keep your existing phone number. Additional family lines can be registered at a significant discount.

Maintainer currently offers employees great discounts at these entertainment venues:
Minnesota Twins, Arnold's Park, Wild Water West, King's Pointe, and Pirate's Cove


Maintainer offers funds to offset the purchase of personal protective equipment such as Safety Glasses and Safety Boots


Maintainer offers funds to offset the purchase of auto-darkening weld helmets for all full time welders. Helmets can be purchased directly through our purchasing department and paid for with a payroll deduction.

Maintainer offers all employees the option of enrolling in a low-cost uniform program. Employees can choose from short sleeve or long sleeve shirts, blue jeans or other work pants. We also offer a fire-resistant shirt to all of our welders. While the company subsidizes most of the cost of this benefit, there is a small weekly fee for participating in this program.


Maintainer recognizes that the skills and knowledge of employees are critical to the success of the company. Maintainer provides educational assistance to employees who have completed six months of full time employment. The amount and type of assistance provided varies depending on the courses being taken and relevance to employment with the company.

Maintainer offers temporary disability insurance.


The Employee Assistance Program provided by Maintainer is an important benefit available to all full time employees and their families. This valuable service is confidential and can help employees cope with a wide variety of issues on and off the job, including  child/family issues, marital/relationship issues, financial stress, alcohol & drug abuse, overall mental well being, dependent care, and more.


Maintainer employees have access to AFLAC's supplemental coverage for accidents and cancer care.

---
The information on this webpage is intended for summary information only and is subject to change. Coverage and eligibility under each benefit plan is subject to the plan document. Maintainer Corporation of Iowa, Inc. reserves the right to revise these benefits at any time.
---
The link below leads to the machine-readable files that are made available in response to the federal Transparency in Coverage Rule and includes negotiated service rates and out-of-network allowed amounts between health plans and healthcare providers. The machine-readable files are formatted to allow researchers, regulators, and application developers to access and analyze data more easily.