Kyle Grimes Named Business Unit Manager – Accessory Products
January 16, 2023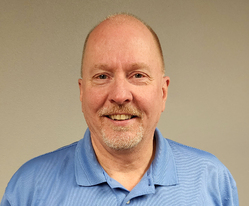 Maintainer Corporation of Iowa, Inc. introduces Kyle Grimes as the new Business Unit Manager for Accessory Products.
"In addition to manufacturing the premiere service truck bodies on the market, Maintainer makes and sells a number of popular products to help make life easier for service technicians," said Todd Karolczak, Maintainer's Marketing Manager. "Those include DuaLock drawer sets, Bolt Bins, Lube Skids, and much more. The new Business Unit Manager position will help identify, promote and grow accessory sales beyond Maintainer customers to a wider audience who will also love our products and company."
Grimes has been leading the Purchasing Department at Maintainer for the past two years. Before that, Grimes had 33 years of Sales Experience with a printing company in Sibley, Iowa. Grimes lives in Sibley with his wife Marilee. They have three adult children and one 1 grandson.
Maintainer's full line of accessory products can be found at www.mad4map.com and ServiceTruckAccessories.com