Maintainer Introduces New Home Page & 45-year Logo
February 9, 2021
Maintainer Corporation of Iowa, Inc. celebrates 45 years in business during 2021. Maintainer starts its celebration with the introduction of the 45-year logo that will be used in conjunction with many activities and events throughout the year.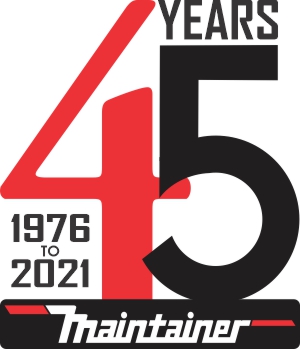 Maintainer celebrates its history while at the same time embraces technological advancements. Today Maintainer shows off a new look for its homepage – www.maintainer.com.
"We wanted to update our website for an increasingly mobile world," said Maintainer Marketing Manager Todd Karolczak. "Our upgrades will hopefully enable a better user experience for those visiting us via smartphone. We're excited about the new look."
Maintainer is hoping that conditions improve so that we can hold customer and community events later in 2021, including an open house for our newest production facility in Sheldon, Iowa. Stay tuned….