My Maintainer

Share Your Maintainer Story!
Let others know about your great experiences with Maintainer truck bodies. Upload your photos and story using the form below to let the world hear about your success...just like these folks....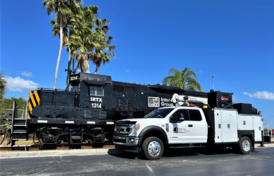 Southern Motive Power is out of Miami, Florida.
"You helped me design a Maintainer truck back in October 2019, and I was reaching out to tell you how much I appreciated your patience with me and the help you gave with this order. We got the truck in March of 2020 through PowerTrac a year later and all has been holding up great. We love the great craftsmanship that goes into your builds and the great designs you offer. Since I started my company I've been having to buy used trucks and build them up to what we need but it was a treat to be able to build this one right from the start. I definitely will be making my next big truck purchase with your beds." -- Jesse Leon
---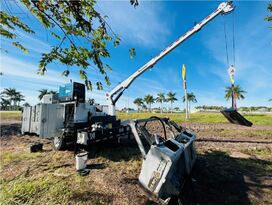 RPM Landworks is out of West Palm Beach, Florida.
"We specialize in land clearing and mulching, very harsh industries on our equipment. We purchased a Maintainer about a year ago now so that we could keep up in the field better - it has been the absolute best setup truck we have ever had. The quality and craftsmanship that go into these bodies are unmatched! The doors and hinges are way overbuilt, the drawers are amazing, the crane does everything we could ask of it. We have outfitted ours with our own lube setup as well as some custom touches... will purchase another!" -- Richard Pellegrino
---
City of Manchester, NH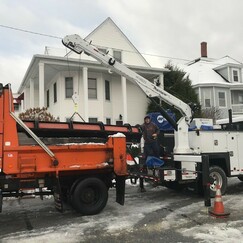 "The service truck you sold us is busy and paying for itself in saved time and repair Plow broke off the truck. We were able to lift it and get it in for repair in half the time. Best investment in equipment we made."  - Jon Hopkins, Central Fleet Services Director

---
James R Ballard Plumbing & Heating is out of Silver Spring, Maryland.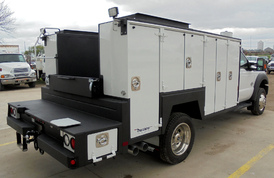 "I wanted to wait a bit before I gave a review so here it is. I can say that after almost four years of ownership that this was a great investment. I have owned many utility bodies beds in the past and by now they all were rusting, falling apart and worst of all leaking like a sieve. Not my Maintainer! The body still looks new having 100,000 miles on the truck. I have people asking me about it all the time and a can't say enough about it to them. Thank you for a great body and please know that I will be a life long customer when I need another." - James Ballard
---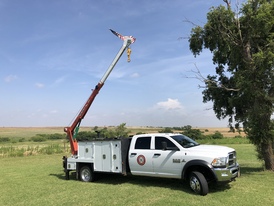 Davis Diesel & Equipment LLC is out of Corn, Oklahoma.
"This is my fourth truck with a Maintainer bed. This bed was on my '06 Ford F-550. We refurbed it in-house and put it on our 2018 Ram 5500 in July of 2018."  - Jeff Davis
---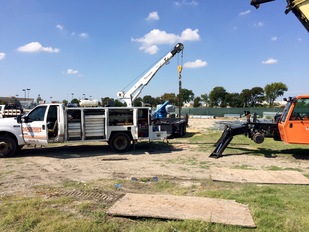 Machinery Support Services LLC specializes in the repair and maintenance of heavy equipment in the Dallas, TX, area.
"Maintainer has the strongest body & cranes on the market hands down. That's why at MMS we use nothing but Maintainer bodies on our field service trucks." - Brandon Zimmerman, Partner
---
 H & E Equipment has multiple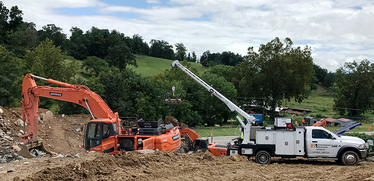 locations across 2 states. We recently heard from the Fletcher, NC, branch.
"Quality is the best I've ever had on a service truck. It is and has been the flagship at our branch. This truck has been here over a year now with not one problem in fit or finish." - Donald Dickerson
---
---