My Maintainer
Share Your Maintainer Story!
Let others know about your great experiences with Maintainer truck bodies. Upload your photos and story using the form below to let the world hear about your success...just like these folks....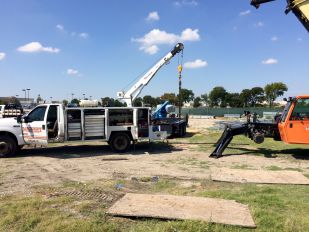 Machinery Support Services LLC specializes in the repair and maintenance of heavy equipment in the Dallas, TX, area.
"Maintainer has the strongest body & cranes on the market hands down. That's why at MMS we use nothing but Maintainer bodies on our field service trucks." - Brandon Zimmerman, Partner
---
H & E Equipment has multiple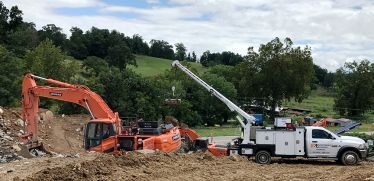 locations across 2 states. We recently heard from the Fletcher, NC, branch.
"Quality is the best I've ever had on a service truck. It is and has been the flagship at our branch. This truck has been here over a year now with not one problem in fit or finish." - Donald Dickerson
---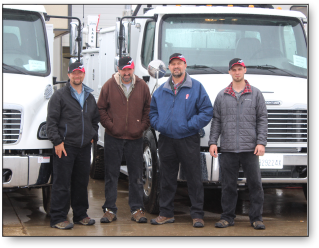 Four gentlemen from the Warden Hutterian Brethren visited our plant to pick up their FOUR new Maintainer units. The group had finally decided to retire their previous Maintainer trucks after TWENTY YEARS of service! Used mainly in agricultural applications, their Maintainer trucks proved to be a great value for the community.
"The Maintainer vehicles pay for themselves over time. I think we re-painted the body after ten years of service, but otherwise we had to do very little maintenance on the body components over the years." - Justin Wollman, Washington
---
Tetra Tech is a leading provid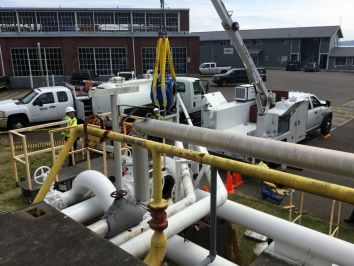 er of consulting, engineering, program management, construction management, and technical services that celebrated 50 years in business in 2016. In August 2016, we heard from the gang in the Collinsville, IL location.
"After deciding to expand our capability to perform larger repairs on Aircraft fueling systems, we decided a service truck with crane was needed. After a lot of research we decided to go with Maintainer. That was back in May. This truck performed so well that 3 months later we have purchased a second unit and have plans to get more in the future." - Doug Stevens, Petroleum Systems Repair Project Manager
---