Maintainer Introduces Bolt-On Outrigger Packages
October 6, 2020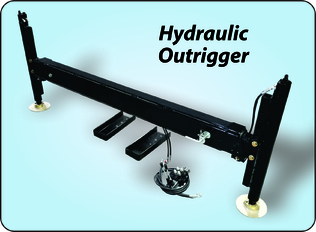 Maintainer Corporation of Iowa, Inc. today introduces a new line of outrigger packages. The new outriggers are designed to support customers who are adding Maintainer's smaller electric-hydraulic (EH) and hydraulic cranes to their service trucks.
"We released our current lineup of EH cranes three years ago," said Nathan Schiermeyer, Director of Product Development & Reliability for Maintainer. "With the increase in demand for ship-out cranes, we wanted to provide some robust outrigger solutions to compliment the crane functionality."
Three new models are being introduced – all of which are designed to bolt-on to existing service bodies. One is all manual – manual extend out and manual crank up and down. A second has manual extend out, but hydraulic up/down. The third is fully hydraulic extend out and up/down.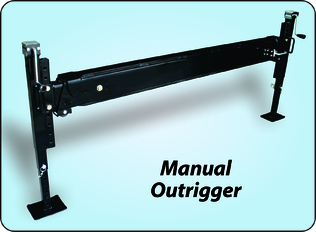 The outriggers are designed to support Maintainer Crane models EH3516, EH4520, and EH5520, along with the corresponding hydraulic versions of those cranes. The outriggers can be easily configured for curb-side or street-side mounted cranes.
Specifications, model numbers, and other crane accessories can be found on the EH Outriggers page.