Bulletin Board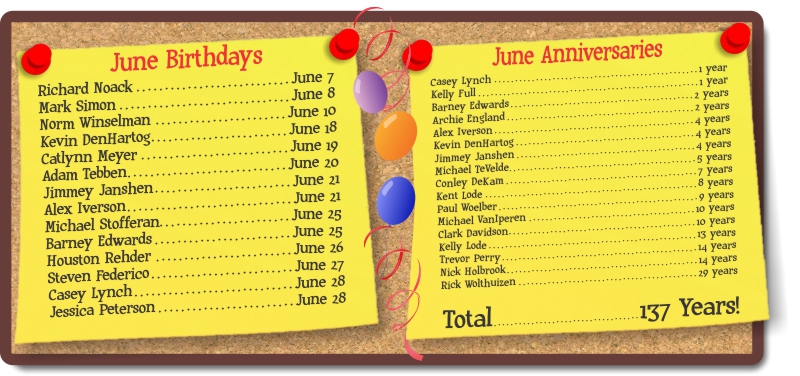 UPCOMING EVENTS:
4th of July Holiday Schedule: Maintainer will be closed Thursday, July 4 and Friday, July 5 in observance of the holiday. All full time employees will receive 16 hours of holiday pay for July 4 & 5. NOTE: Employees must report to work the work day prior and the day after the holiday or have prior approved time off. Have a great holiday!
FOOD TRUCK FRENZY IS COMING BACK! Maintainer will be hosting this event again for the employees. There will be 4 different cuisines to choose from. Sheldon is scheduled for August 27 and Rock Rapids is scheduled for August 29. More details to come.
Summer officially begins June 21!
Tornado season is upon us! Do you know your designated tornado shelter area? Talk to your supervisor to find out where you can go during bad weather.
---
Two Locals Earn Medals at Iowa Special Olympics Summer Games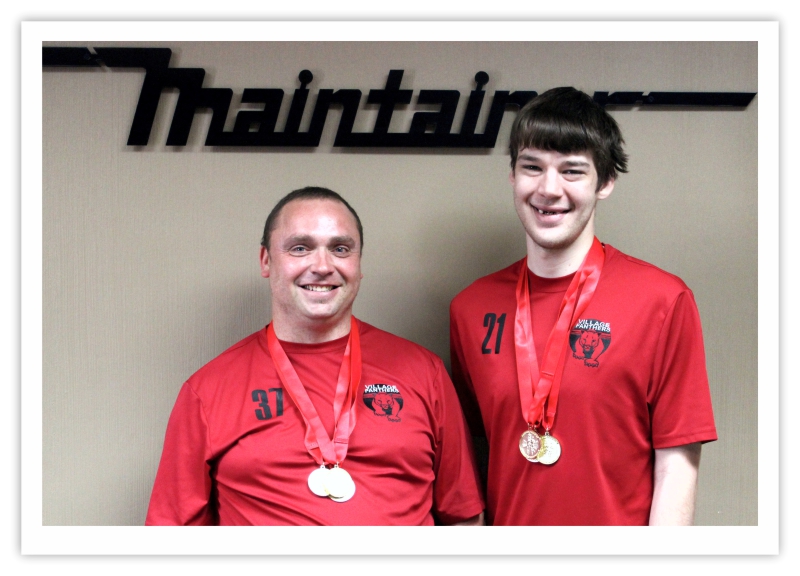 Our own Scott Wheeler, and Dan DeBoer, son of Chuck DeBoer, took home some first place medals at the Iowa Special Olympics Summer Games held at Ames on May 23-25.
Scott and Dave took first place in Bocci Ball, and the 4x100 meter relay. Dan placed first in the standing long jump. Scott placed first in the running long jump. Way to go guys!
Scott and Dan are pictured above showing off their medals.