MCB News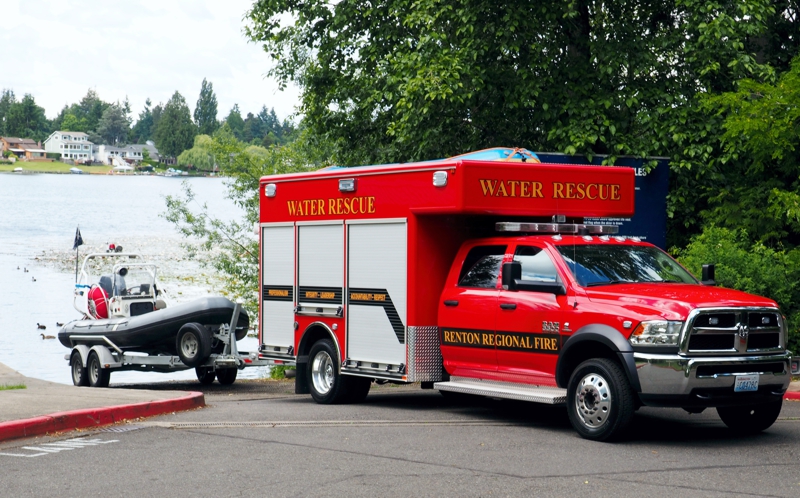 by Tom Leckband - 
It's very rewarding to hear back from our customers once the truck we have built for them goes into service. We recently received some great feedback from the Renton Fire District in Renton, WA. This specialized unit carries all the equipment needed for highly trained scuba divers to conduct water rescue.
Their team operates this truck primarily in and around Puget Sound. Puget Sound is the major inlet from the Pacific Ocean on which Seattle is built. The traffic in Puget Sound greatly ranges from battleships, sea freighters, ferries, and your everyday "Joe" out for a joy ride or to catch a Coho. And the type of water rescue their team is tasked with obviously varies as well.
The Renton water rescue team sees their new MCB as a vital tool in doing their job. They take a lot of pride in this vehicle. The truck was specially designed for their operation and functions perfectly. It goes without saying (but I will), that without an innovative and quality-conscious work force at Maintainer the completion of this truck and the important mission it carries out would not be possible.