Maintainer Adopt-A-Highway Program
Maintainer is proud to be a sponsor of the Iowa Adopt-A-Highway Program. Once a year, employee volunteers head out to clean up the adopted ditches. It's a lot of work so Maintainer provides them with a big meal before they head out.  We had a group of 12 to clean up our area of Highway 60. We appreciate all the work that our volunteers do to make this program a success. Thanks to all of you!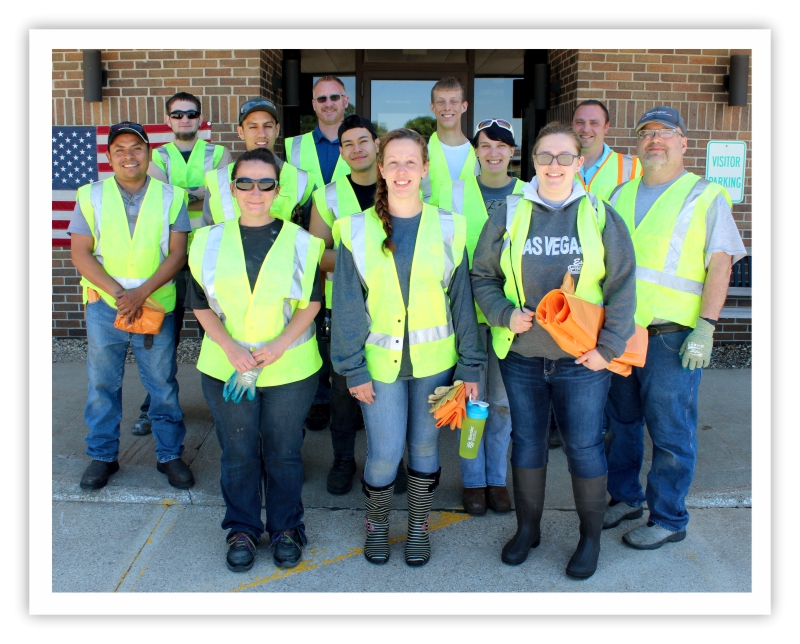 We would like to recognize the volunteers
Front L-R: Amy Renaud, Casey Lynch, Kami Reis. Middle row L-R: Edwin Jaimes, Moises Rodriguez, Mau Granados, Briann Walhof, Richard Noack. Back row L-R: Tony Van Muyden, Ray Waite, Sean Stettnichs, Scott Wheeler.